Location
TM 012 445
OS sheet: 155
Postcode: IP7 6DP
1.5 miles from Hadleigh, off A1141 Lavenham road.
2020 – the mill is closed due to the COVID-19 pandemic and restrictions with social distancing.
Enquiries
Steve de Lara-Bell
01473 829317.
E-mail
steve@delarabell.co.uk
Website
www.kerseymill.net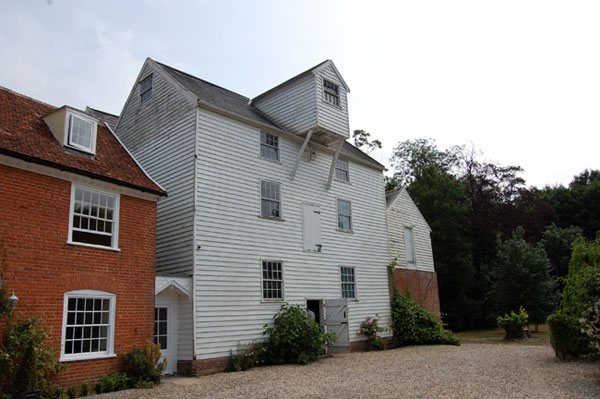 A large 4-storey weatherboarded watermill with an internal breastshot wheel. Under restoration to working order.